In Malaysia, E-waste is categorized as Scheduled Wastes under the Code SW110, First Schedule, Environmental Quality (Scheduled Wastes) Regulations 2005.
E-waste is generally divided into two main types, according to its generation sources, i.e. E-waste generated from industrial sector and household e-waste.
"E-waste" is a broken, non-working or old/obsolete electric electronic appliance such as TV, PC, air conditioner, washing machine and refrigerator.
Code SW110 are defined as waste from electrical and electronic assemblies containing components such as accumulators, mercury-switches, glass from cathode-ray tubes and other activated glass or polychlorinated biphenyl-capacitors, or contaminated with cadmium, mercury, lead, nickel, chromium,copper, lithium, silver, mangane or polychlorinated biphenyI.
WHY WE SHOULD PROPERLY MANAGED E-WASTE IN ENVIRONMENTALLY SOUND MANNER ?
E-waste is becoming a global issue. The more electrical and electronic equipment are being produced, the more E-waste need to be disposed or managed properly.
If e-waste is discarded without implementing environmentally sound manner such as into the river, landfill, burning or sent to informal sector, e-waste may endanger our life, affecting human health and causing deterioration of environmental quality.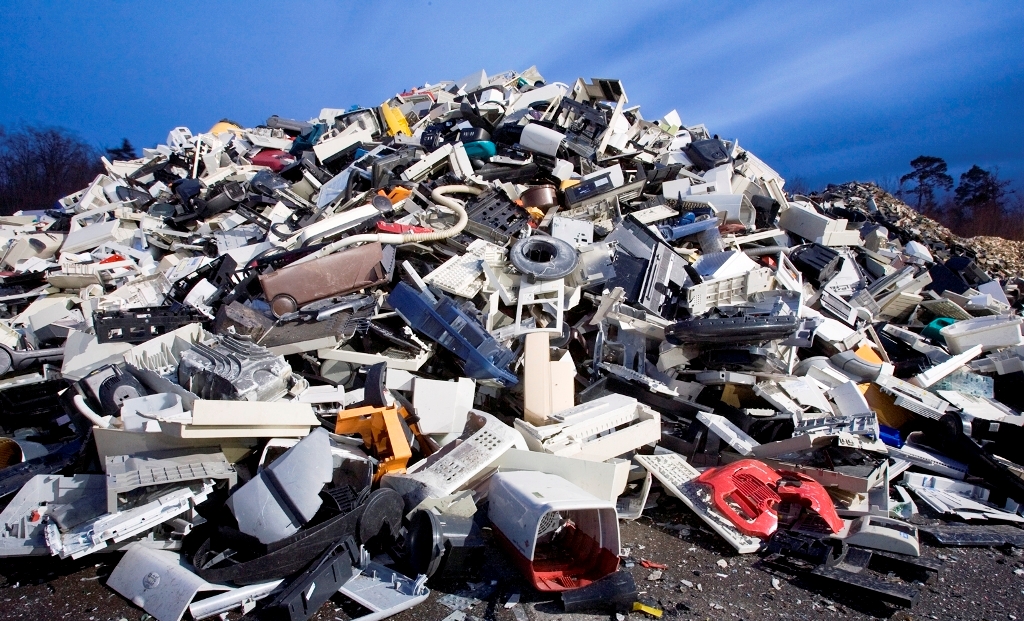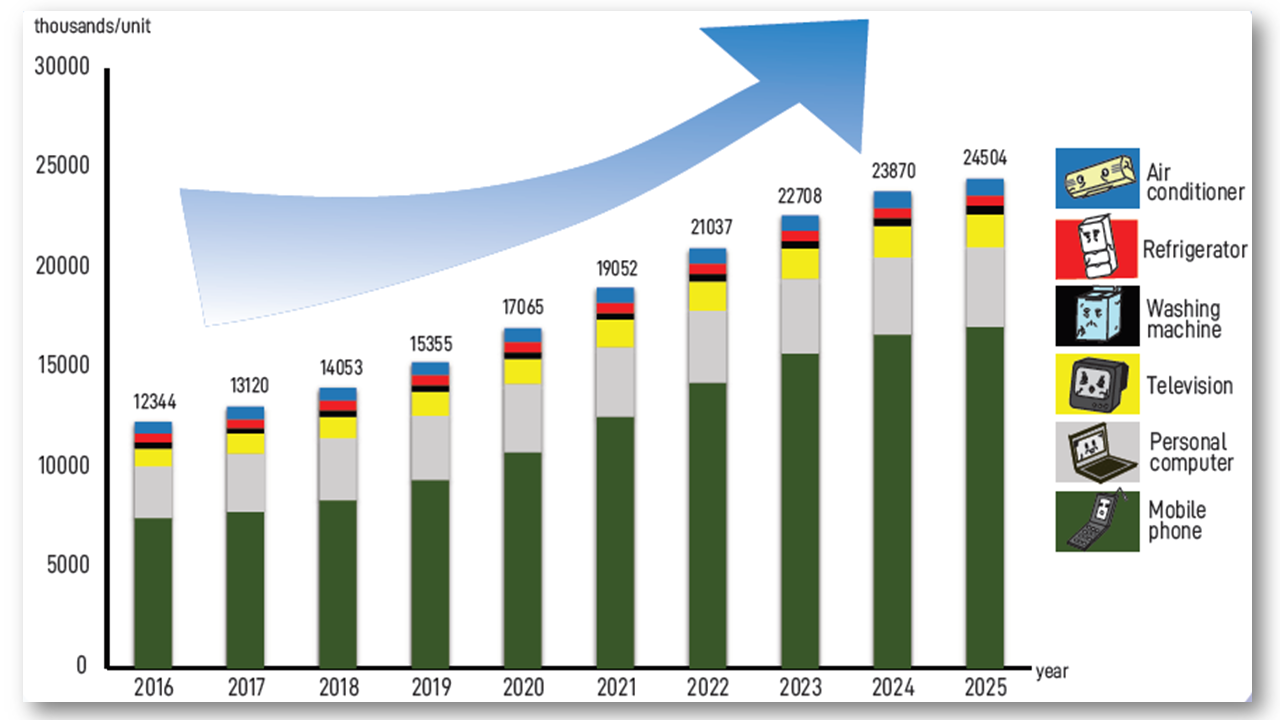 Based on research, estimation shows Malaysia generates 24.5 million units of E-waste in 2025.
Component in E-waste contain toxic and hazardous material such as mercury, lead, cadmium, arsenic, bromine, beryllium will permeate into the earth and subsequently water sources as well as threaten the aquatic and human life if E-waste is not disposed in environmentally sound manner.
Component in E-waste also contain precious metals such as gold, copper, palladium and silver which has high recycling value.
HOW TO PROPERLY MANAGED E-WASTE IN ENVIRONMENTALLY SOUND MANNER ?
In order to ensure the implementation of sustainable e-waste management, consumer / waste generator (citizen) is responsible for disposed e-waste to the retailer, registered collectors or licensed recovery facility.
The citizen is advised to send their household e-waste to any registered collection centers or recovery facilities licensed by Department of Environment.
HOW TO SEND YOUR E-WASTE ?
(i)  Send it by yourself to the registered collection centers or recovery facilities licensed by DOE; or
(ii) Contact any registered collection centers who offer a pick-up service from house.
For more information on e-waste pick-up services or incentives offered by the collection centers, public also can contact with any registered collection centers for more details.
Hazardous Substances Division,
Department of Environment,
Ministry of Environment and Water,
Level 2, Podium 3, Wisma Sumber Asli,
No.25, Persiaran Perdana, Presint 4,
62574 Putrajaya, Malaysia.
Complaint Line: 03-8889 1972
Hotline: 1-800-88-2727
General Line: +603-8871 2000/2200
Fax: +603-8888 9987 /+603-8888 6120
Email: ewaste_hh@doe.gov.my
Visits: 60216
Today: 136
Total: 560795